With the Disney+ premiere of Hamilton, musical lovers are either revisiting the Broadway hit or watching it for the first time. However, the musical's creator, Lin-Manuel Miranda, has indicated that it will be years until the stage play is adapted for the big screen. In the meantime, lovers of musicals and movies have plenty of options to satisfy their appetites for both.
The Rocky Horror Picture Show (1975)
This campy classic needs little introduction to many patrons of The Frida. For those few who are unfamiliar, The Rocky Horror Picture Show is about the mad scientist Dr. Frank N' Furter, portrayed by the brilliant Tim Curry, and the lost couple trapped in his castle.
While initially disregarded upon release, the film gained popularity thanks to midnight screenings and has gone on to become a cult classic. Fans of the musical appreciated its tongue-in-cheek tone. Like the 1973 play it was based on, the film homages and makes fun of the cheesy b-movies of the 1950s and 1960s.
Another thing that the film's following loved was its handling of gender norms. While Furter was played by a male actor, the character is not gendered. The movie told its fans that it was okay for them not to conform to gender norms and welcomed people who felt outcast by society.
The Sound of Music (1965)
No list of great musical movies would be complete without this classic. Based on a 1959 play, The Sound of Music follows a young woman, portrayed by Julie Andrews, who serves as a governess for the children of a widowed naval officer in Austria right before World War II.
Along with her performance in Mary Poppins, Andrews' role in The Sound of Music cemented her as a musical icon as her charm sucked viewers to the film. Sound of Music took advantage of being free from the stage by filming on location in Austria, allowing the musical numbers, including the unforgettable opening, to have the beautiful Austrian mountains as a backdrop.
While the film was not beloved critically when first released, it instantly connected with audiences. Going on to win best picture at the Academy Awards and overcoming Gone with the Wind to become the highest-grossing film of all time. Over time, film scholars learned to appreciate it as it was eventually placed into the U.S. National Film Registry.
Grease (1978)
Another film that has gone on to become a classic, Grease tells the story of young love between good girl Sandy Olson and bad-boy greaser Danny Zuko in a 1950s high school.
Based on a 1971 stage musical, Grease has remained popular for over 40 decades because of its catchy songs such as "Summer Nights" and "You're the One That I Want." The movie also satisfies some fans' nostalgia for the 1950s, appreciating the characters' greased hair, leather jackets, and other outdated attire.
Sandy is brought to life by professional singer Olivia Newton-John and Danny is portrayed by John Travolta fresh off his breakout role in Saturday Night Fever. Together, they bring the young mismatched love to life through their great voices and fun dance moves.
Chicago (2003)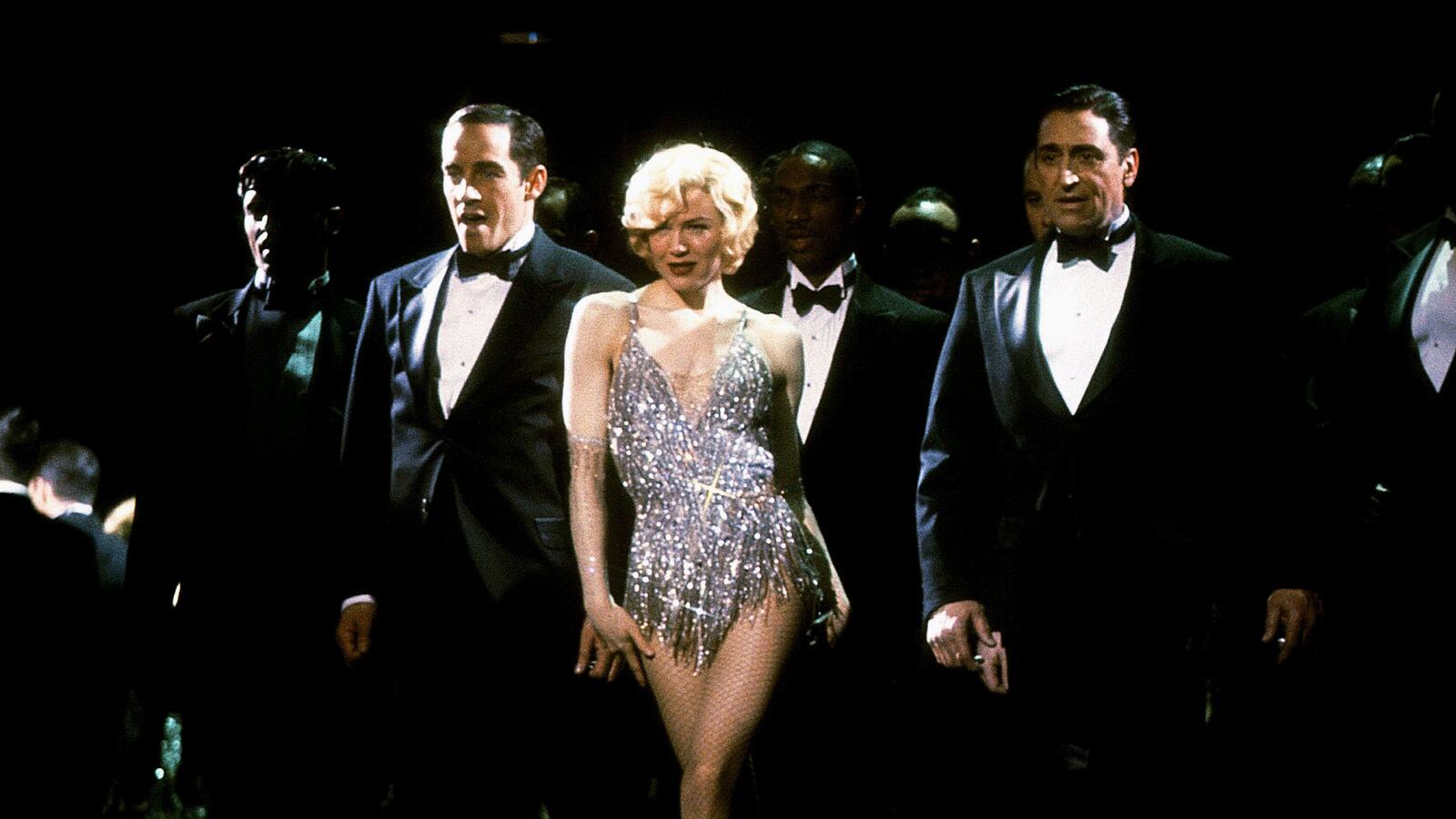 In an age where Hollywood does not make musicals like they used to, Chicago brought it back in style. Based on a 1975 stage musical, Chicago follows two jailed murderesses who fight for fame in 1920s Chicago in order to escape capital punishment.
With a cast consisting of Catherine Zeta-Jones, Renee Zellweger, Richard Gere, and John C. Reilly, Chicago did not lack any star power to grab viewers' eyes and bring the film's style to life.
Unlike most movie adaptations of stage musicals, Chicago changes the musical numbers from vaudeville acts in the stage play to characters' fantasies in the movie in order to make the film feel more realistic than your average musical. These changes paid off as Chicago was the first musical to win best picture at the Academy Awards in over 30 years.
My Fair Lady (1964)
Based on the 1956 stage musical (which is itself based on the 1913 play Pygmalion), My Fair Lady follows a poor flower-seller, played by the delightful Audrey Hepburn, as she is taught by a phonetics professor, played by Rex Harrison, to speak "proper" English in order to fit into high-class society.
Instead of increasing the scale of the stage production in order to be more cinematic, My Fair Lady stuck to its theatre roots. Many musical numbers in the stage play are small in scale and the film copies that style. Musical numbers such as "I Could Have Danced All Night" and "The Rain in Spain" do not have large and elaborate dance numbers with dozens of extras but a few characters moving around.
The results paid off as My Fair Lady was a box office hit and went on to win eight Academy Awards, including best picture and best actor for Harrison's performance. Since then, the film has gone on to become a classic in the genre and has been inducted into the U.S. National Film Registry.