"…the creative potential and possibility in this role was that [a hearing actor] would literally go through this experience of losing that comfort, losing that ability, and all of the things that come with that, and actually have to grapple with being a minority amongst and in Deaf culture…And if you were to take an already deafened person, they would be comfortable within Deaf culture, they wouldn't be actually a minority, they wouldn't be able to access that creative energy that only a hearing person can access because they are a minority, because it's not a place that [hearing people are] used to. It's not a place that they're comfortable. And that's very much where the viewer is put in this movie." — Darius Marder, on casting a hearing actor in the lead role, 2020 CBC radio interview.
__
NOTE FROM THE WRITER: 
While theatrical versions of the film are screened with open captions in accordance with the filmmaker's intent to satisfy a mixed-hearing audience, this reviewer saw the film at home with closed captioning turned off. To hearing audiences that want to experience this film in its complete form, consider watching it with closed captions turned ON.
__

Delayed its original summer release due to the ongoing COVID pandemic, Darius Marder's electrifying debut film Sound of Metal finally arrives on Amazon Prime streaming and drive-in theaters in all its stereosonic luster. It's a story about music and sound, yes, but more precisely it's a story about addictions and the transcendental healing power of silences. Nearly fifteen years in development, Sound Of Metal marks the third collaboration between Marder and fellow filmmaker Derek Cianfrance (Blue Valentine, The Place Beyond The Pines), another American director with an eye for the internal suffering of characters that gradually and inevitably self-destruct over the course of their stories.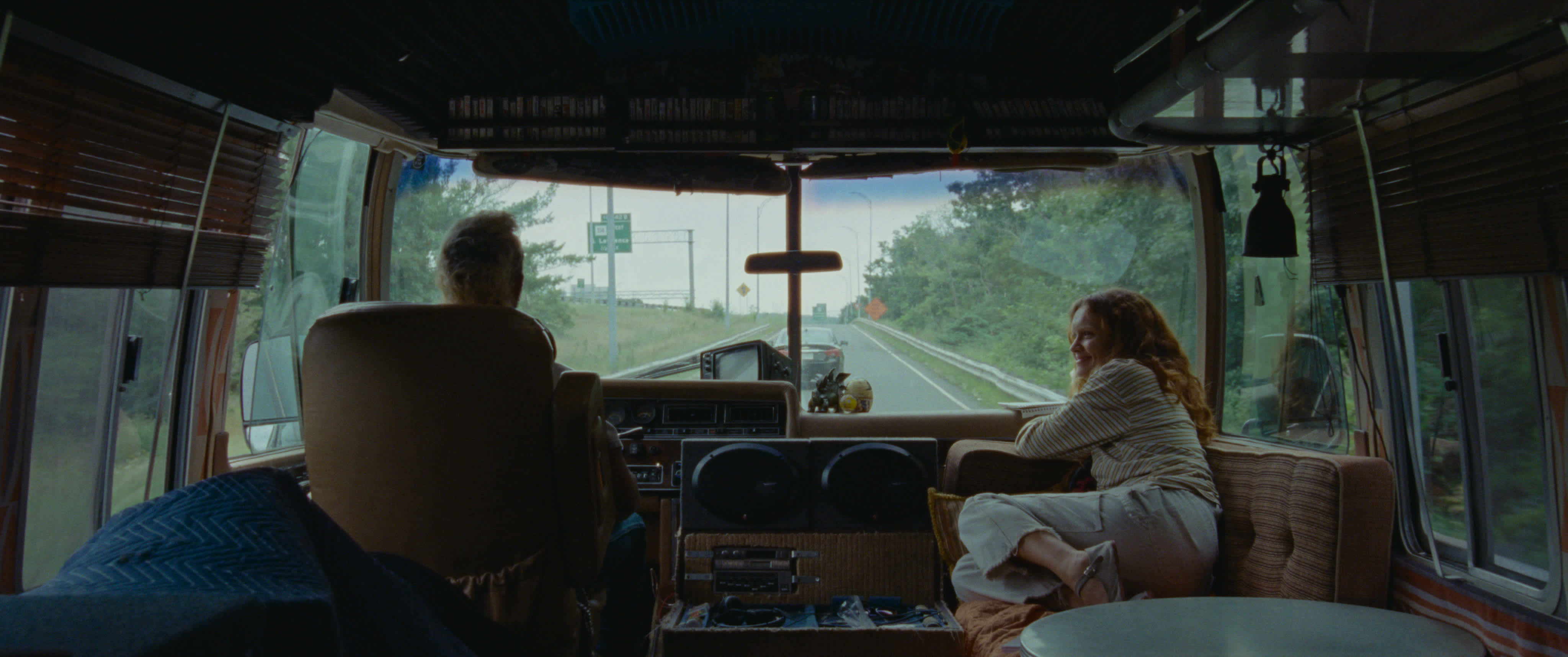 In Sound Of Metal we meet Ruben Stone, a magnetic Riz Ahmed, and his partner Lou (just, Lou), the always talented Olivia Cooke. The pair make up a noise/art metal band that has been touring around the country for the last four years living noisy bohemian lives segmented by playing concerts, drinking blended smoothies, and slow dancing to jazz music. The film bounces through its opening moments with rosy insouciance, conjuring a dream romance unaided by phony exposition. Whether inside or out of the confines of their cozy Airstream van, Marder's camera repeatedly frames Ruben and Lou within the same shot, deepening and empowering their intangible bond. When Ruben suddenly and inexplicably loses his hearing overnight, he never doubts his bond with Lou. "You're my heart", he tells her in an early emotional scene.


Lovingly photographed on 35mm film by Cinematographer Daniël Bouquet, large portions of Sound Of Metal are framed with characters in close up, allowing all their unspoken emotional states to resonate from their faces when sitting in silence or when attempting to communicate with one another. Aided by a cast of deaf or hard of hearing actors and consultants, Marder depicts Ruben's deafness with an informed yet hands-off approach that strives for authenticity. Honest moments, from diagnosis to treatment, are captured with a verite immediacy that thrust the audience into the scene with Ruben and Lou – both attempting to reorient to a totally new reality on separate terms.


Reluctantly enrolling in a deaf sober living house, Ruben finds himself toeing the line between two worlds, two cultures. Deaf, not deaf. Isolation, community. Past, present. Lou, no Lou. Although Ruben's history of substance abuse is hinted at with his anxious smoking, the film smartly avoids any predictable subplots about potential relapse – if Ruben has any stability, it's certainly in his sobriety. Alarmingly however, an obsession for a new kind of "fix" develops while he transitions to life without sound. An empty obsession that might get him his heart back at the risk of total alienation from the people that understand him most.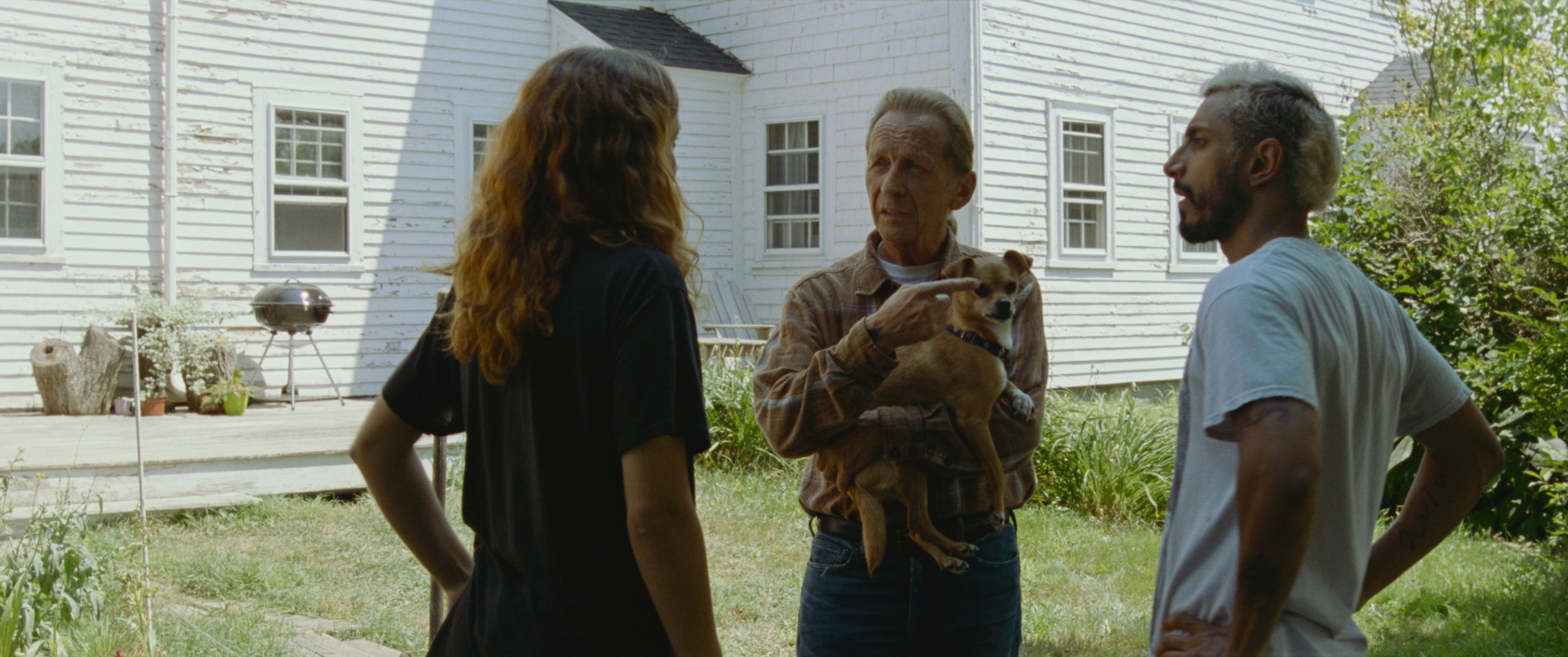 Despite the tattoos and the uber-masculine "fuck you" exterior, it's clear that Ruben is a scared young man when he's not with Lou. It comes as no surprise then that the music Ruben makes, or the way he'll sign his name on a whiteboard is disruptive and complex, beautiful in its multitudes yet difficult to decipher. A reticence to express that which is most personal because of self-imposed barriers. Ruben's insecurities, his addictions, his codependency with Lou, all hinder him from loving himself. The deafness merely magnifies these problems he's been hiding from for years.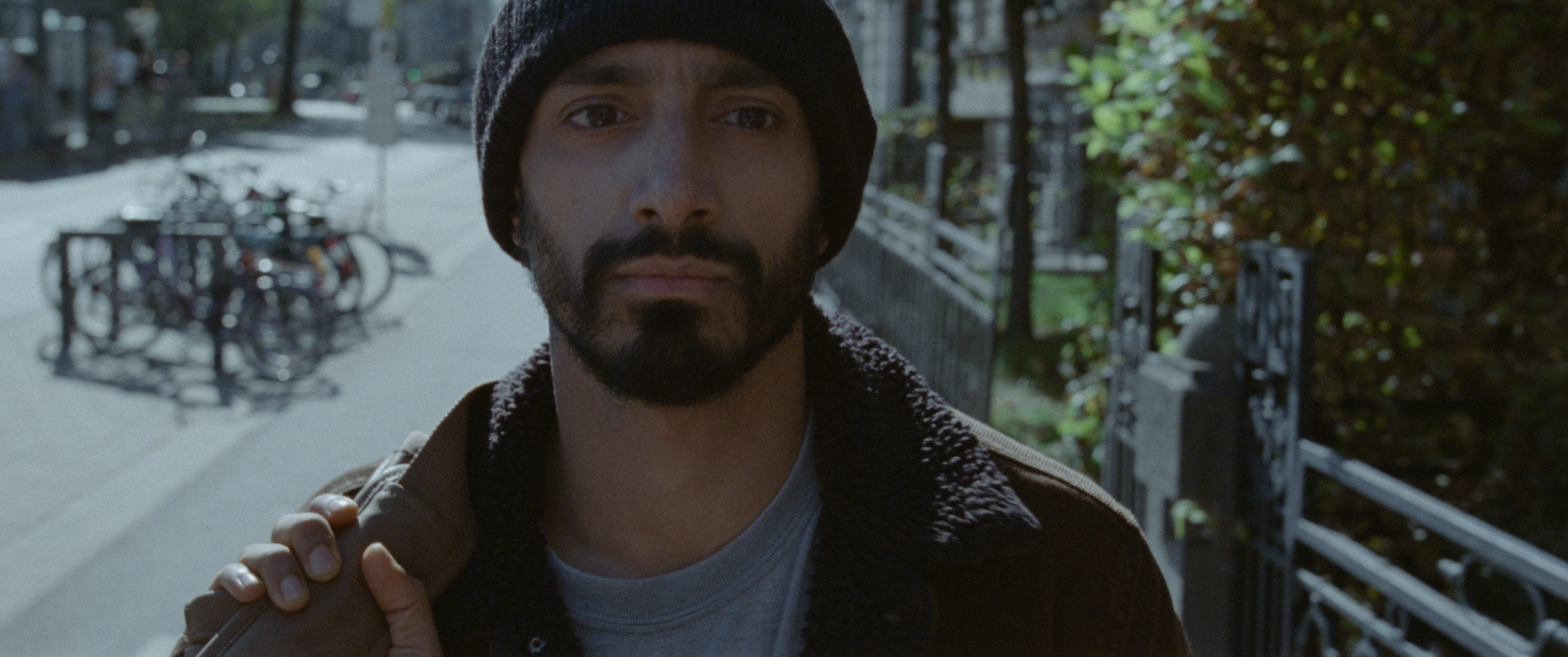 By the end of Sound Of Metal, Ruben again finds himself between two worlds, only this time it has nothing to do with his ability to hear. For the first time in his life, we see Ruben at peace, without judgment or agitation. Whether or not he'll have his heart intact is best left for the film to say.